Hollywood approach a blockbuster for businesses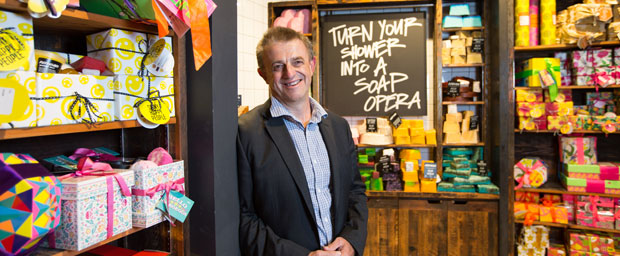 Treating your small business like a Hollywood movie project will help attract the best talent, increase staff engagement and boost your company's bottom line, according to a leading business consultant.
Anthony Mitchell, director and co-founder of inner-Sydney business Bendelta, will share his staff leadership insights at the next City of Sydney City Thought Leaders seminar, No 'i' in team: understanding how staff are vital.
"Businesses need to assemble the best team. The 'Hollywood approach' is about getting the right team in place by hiring the equivalent of the best writer, producer, star and director – smart people who will work together towards a common goal," Mr Mitchell said.
"Investing time and energy in recruitment will see you hire people that are team orientated and 'stayers'.Continuity is good for your business bottom line, so it's important to hire people who want to make your business their professional home."
Lord Mayor Clover Moore said the free Thought Leaders seminars were a good way for up-and-coming business owners to get first-hand guidance from those who had already built successful enterprises.
"Attracting and retaining talented and dedicated staff who share your vision and values is important, no matter what business you're in. I'm sure this seminar will inspire people to think about their own businesses in a new light and look for opportunities to grow," the Lord Mayor said.
Mark Lincoln, retail director of Lush Australasia, will also share his business expertise at the 31 May seminar. He says that after a chequered early history, the beauty product company's staff-led approach saw a dramatic increase in profits.
"The company's ethos has evolved to focus on building strong partnerships within the business and to being people-focused," Mr Lincoln said.
"We are an ethical-based company with a commitment to environmental and social issues, and that fair trade approach extends to our staff.
"We have an open style, two-way communication where staff are encouraged to give feedback in a safe environment. The success of Lush in Australia was all about getting the right people on the bus, and we did this by creating a culture that makes us a great place to work."
Mr Mitchell believes it is "deceptively simple" to create a great workplace that is collaborative and productive. His top tips are:
give staff a high sense of autonomy
play to people's individual strengths
stretch yourself and others professionally
ensure that work has a sense of purpose
have meaningful connections with your staff.
"If you focus on how to get your staff to turn the 'me' into 'we', you will have staff that are happy to effectively collaborate with others, and this will make a world of difference to your business," Mr Mitchell said.
"I believe deeply in human potential, and when people are developing that potential into skills and behaviours and feeling highly motivated, they can achieve amazing results together."
The free City Thought Leaders seminars featuring Sydney's experts in their field are held at Customs House on the last Wednesday of the month until November.
Seminar: No 'i' in team: understanding how staff are vital. 
Date: Wednesday 31 May 
Time: 6.30pm to 8.30pm 
Cost: free, but bookings are essential 
Bookings and event information:
Future seminars are:
Sydney's tech startup revolution – 28 June
Sustainable business practices – 26 July
How innovation is changing the face of business – 30 August
Creative enterprises – 27 September
Women led businesses – 25 October
How important brand is to business – 29 November